Lacies hit the  local Kent  headlines this week in paper and BBC Radio Kent and others in response to our recent break in at our store in the early hours of Friday 3rd February 2018.  Thieves two men one old and the other younger wearing baggy jeans were captured on our video stealing our shop till and ransacking our store taking mostly sex toys round the till  area plus my personal Hau Wei tablet.
Police have arrested two men one of whom was being held in remand 7th February , a hardened criminal whilst the other was let loose on bail.  The goods which the men deny stealing are being held at the police station for evidence in any future trial.
A Folkestone woman who owns Kent's only transgender sex shop woke up in bed with police shining torches and she had been burgled.

Susan Sheppard, who owns and runs Lacies in Dover Road, was lying in bed with her partner Ken in their home above the shop.

 
So who exactly are Lacies shop and whats on offer ??
Firstly we are not a sex shop, we would appeal to all media outlets who repeated Kent Lives error and described us as such.  We are a lingerie clothing store that has something for every though mostly if they want to be feminine.  We have a large range of hosiery especially full fashioned original 50's seamed Nylons also hard to get proper old fashioned satin suspenders with up to 14 straps.  Our customers are a good mixture of both men and women who can't  find such quality items on the high street . It is often said that we have a better range of hosiery than the average Debenhams store likewise Traditional edwardian Corsetry are popular with a wide range of men and women . And what girl can't resist a lovely pair of black patent high heel court shoes our show show room is a foot lovers paradise  On the transgender side we cater for very specific needs for example male to female transgender/cross dressers don't have natural hips so we sell specially made Silicone Hips pads that create an hour glass figure especially combined with our edwardian firmly boned corsets and waist cinchers.  But again these are suitable for both men and women and those in-between.
Our response to the criminal – Lacies to become a modern 21st Century Store.
After the burglary, the owner Sue Sheppard's initial reaction  sadness and despondency. I felt it was like a smack in the face from the local community after all even the litter bins along the street are a result of Lacies shop owner campaigning for them against a reluctant council. It took a whole year campaigning and even when they were put in she had to empty them herself.  However this soon wore off and we realized the shop was becoming a bit tired and worn out it was time for a revamp. The crooks were just drug addicted low-life not representative of the local community at all. Now was a big opportunity to start again.
However after a busy weekend her and her team tidied up the broken glass, visited the local electrical store for extra lighting and the fightback has began. Instead of lowering ourselves to their standards we are making Lacies a beautiful shop fit for the Twenty First century. Our weekend improvements are only a small part of things to come.  We have decided ot have a complete clearance of all our stock and start afresh.  We hope to use the income generated to make the store unrecognizable in the future.  New fixtures and fittings will be added week by week  Our first aim is to offer our present stock a mixture of really quality products mixed with old stock at a bargain discount rate.
If you want us to continue we hope you use us. After about 6 months we will be reviewing our progress. If you can't get to the store this website or our sister website www.fantasygirl.co.uk can cater for your mail order needs. Remember you are not dealing with some faceless moneymakers you are dealing with me or my colleague Chris and we share your interest. Profits will be ploughed back into this local store manned by local people serving the local and wider community and putting money back into improving the local area. Don't give up on Folkestone especially east Folkestone joni us in actively improving where you live.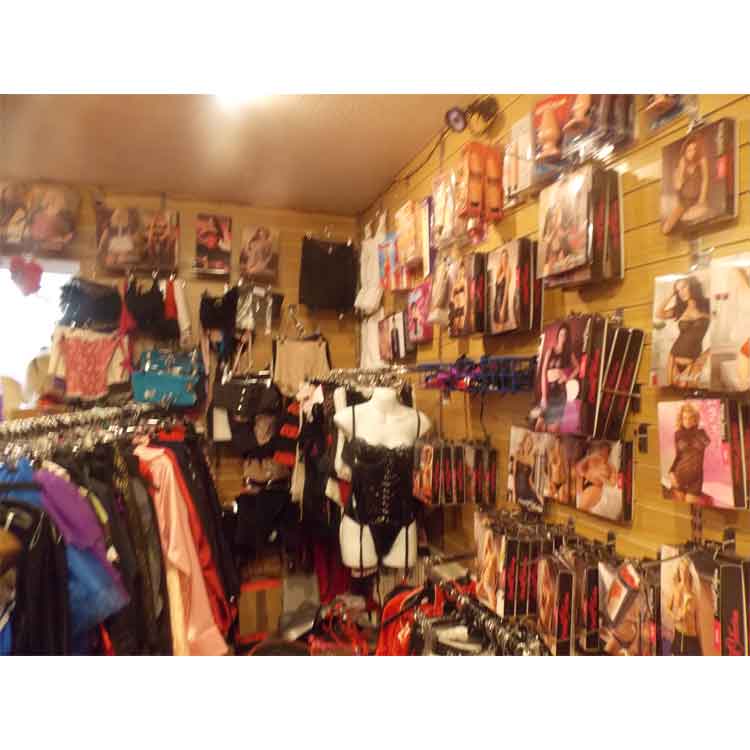 NOTES FOR THE MEDIA – We are NOT a sex shop
Please do not call us a sex shop in any of your reports.  This aspect is only a small percentage of our store space we sell more footwear, lingerie. tights and stockings and Wigs etc than sex toys. It was because the robbers tooks such items that you mentioned it we know but we are not a registered sex shop.  We are not solely for transgendered we cater for everyone straight and everything in between.
What to know more
we are open every day except Sunday 10.30 AM – 5 PM
Tel No is 01303 240470
email sue@fantasygirl.co.uk