£5 OFF by paying with
Learn more
Description
XXL Pals E Cup Triangles Breasts are the largest size that PALS non silicone breasts come in . Depending upon the werer these come up as DD or even an E Cup.  PALS Breast forms are a safe non silicone gel that weighs the same as nautrla breasts and has the same lifelike wobble like the real thing.
The difference between PALS Breasts and conventional Silicone breast forms is that unlike silicone breasts they do not comecovered in plastic so have a more realisitc feel to them . They are also much cheaper than other brands of breastforms and more longer lasting also. Likewise these cannot be punctured or damaged by pins and won t leak silicone fi they are punctured.
XXL Pals E Cup Triangles Breasts Summary
Weighs and feels just  like the real thing
Jiggles in a bra like natural breasts
Cannot be punctured unlike Silicone gel breast forms
Will pick up colour from clothing be cafeful whn wearing with bold colours
Keep away from very hot temparture
RELATED PRODUCTS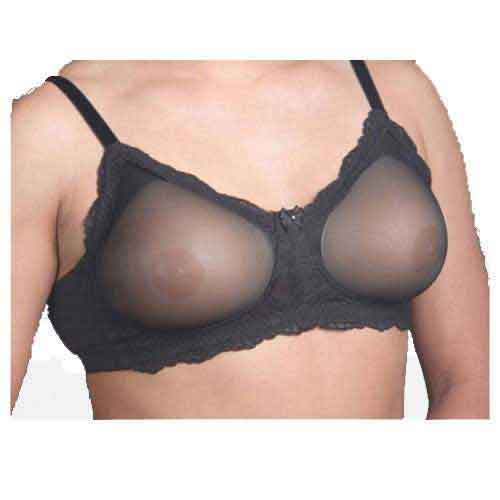 Size Chart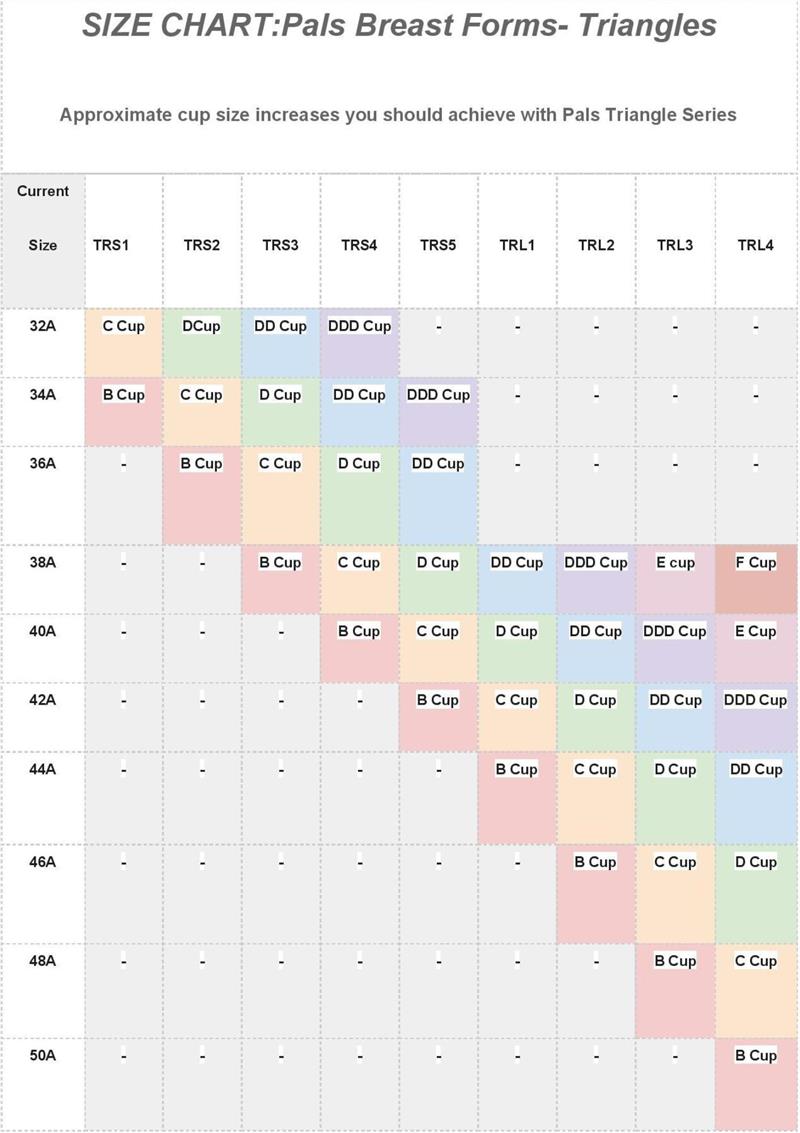 F A Q s
How do I look after my PALS Breast forms ?
If Im not totally happy can I return this product ?
At Lacies fantasyshopping we want you to be satisfied with your purchase, therefore we offer a 30 day exchange.
Exchange for any other size, shape or color for only the cost of shipping back and forth.However it is important for hygienereasons the exchange item must be in it's original unopened individual bags.
Are they realistic ?
Yes they look, feel and bounce so naturally, they are virtually undetectable.  
Are they safe ?
PALS are made with a revolutionary blend of Polymers and Medical Grade Mineral Oil. All FDA approved safe and non-toxic! Wear them directly against the skin with no danger of chemical irritation. The mineral oil helps to keep your skin soft and subtle.
Is Delivery discrete
All our parcels are plainly wrapped in vanilla wrapping with nothing outside to indicate the contents inside the package.  You can get your parcel sent to a collection point or a post office near you which we recommend.